How to get a Turkish passport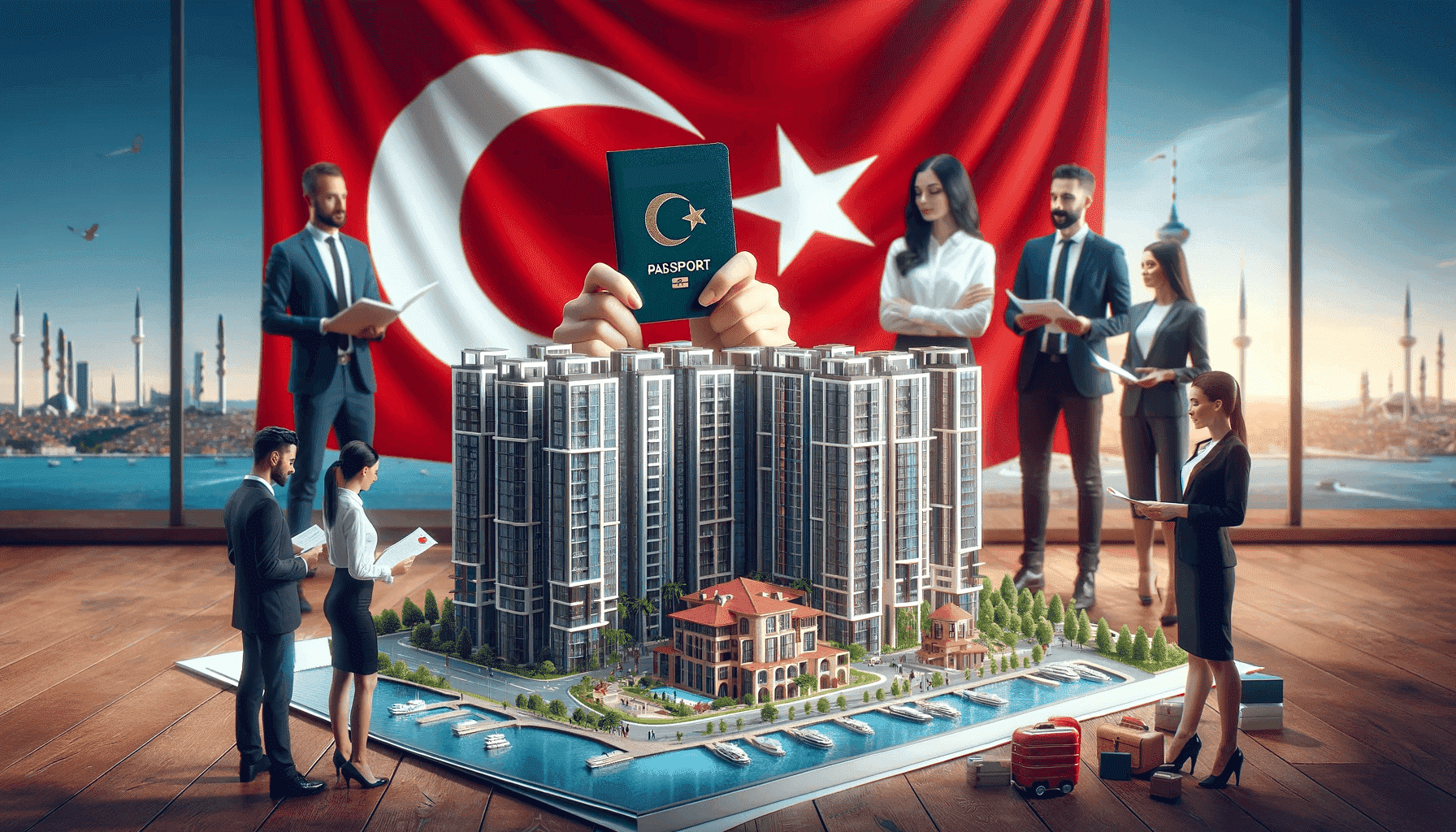 Turkish Passport
There is a number of ways to obtain a Turkish passport; however, the most popular one at the moment is acquiring citizenship by property and fund purchasing. According to the new law in Turkey, it is possible to gain Turkish citizenship by means of buying real estate valued at 250.000 USD.
From April 13-2022, the Turkish citizenship law was officially changed from 250.000 USD to 400.000 USD.
What are the new rules for buying property in Turkey?
Starting from October 16-2023, the new property valuation requirement for all cities across Turkey is a 200.000 USD market value. This applies to residence permits (IKAMET) by investment applications. Meanwhile, the citizenship through real estate investment requires a 400.000 USD market value.
Alternatively, you can also invest in a Turkish bank with a deposit of 500.000 USD, either of those will guarantee a Turkish passport within 60 days that is handed directly to you.
Additionally, shall you property purchase through our company, we will make sure this process is as smooth as possible with every step of the way as part of our free after sales services.
We will guide you in buying the best properties from luxury complex apartments to private villas. Whether it's to start a second life, or it's investment new business opportunities, we are by your side in the process of taking Turkish citizenship and Turkish Passports.
*Shall my family get Turkish citizenship?
-Yes. You, your spouse and the children under the age of 18 can get citizenship.
*How long does the process of getting Turkish citizenship take?
-The government has opened a special Citizenship office to reduce time, it takes approximately 2 months.
*I already own a property in Turkey, am I eligible to get Turkish citizenship?
-The day of real estate ownership (acquiring the title deed) must be after 19.9. 2018.
*Which nationalities may apply for Turkish passport?
-All nationalities who are able to buy property or invest in Turkey may apply for Turkish citizenship.
*Does the Turkish law allow dual or multiple citizenships?
-Yes, Turkish law allows dual or multiple citizenships when you become a Turkish citizen. You must check with the consulate of your original nationality, some countries do not allow to have dual citizenship or have some other restrictions.
Required Documents for Application for Turkish Citizenship by Investment:
- application form
- valid passport
- 4 passport-size photos of each member of your family
- birth certificate
- residence permit or valid touristic visa on your passport
- if applicable marriage license, birth certificate of children
- if applicable Turkish ID copy and address of applicant relatives in Turkey
- application tax payment receipt
- appraisal report
- title deed
---
---
Important information about real estate in Turkey